Why Choose Us?
---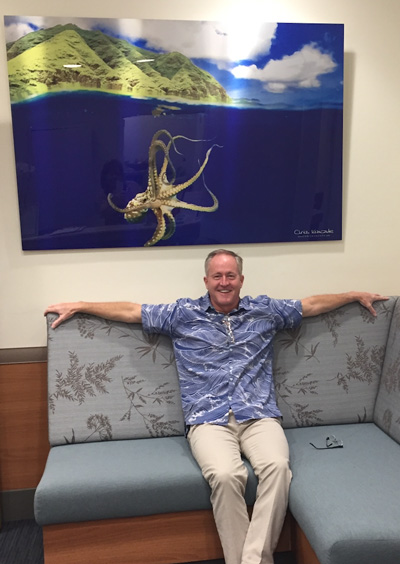 Scott A. Wardwell, DDS
Dr. Wardwell graduated from University of California at San Francisco Dental School in 1990 which is consistently ranked among the top schools nationally. He has been married to his wonderful wife, Lynn, for over 20 years and has two beautiful daughters attending college in California. He loves to surf, travel and eat good food. His practice uses the best modern materials and methods with a "conservation of tooth structure & do no harm" patient-centric philosophy.
Meet Our Team
Our talented team at the practice of Scott A. Wardwell, DDS is friendly and experienced. We are committed to making sure each and every one of our patients is comfortable during their appointment. We know that patients who feel at ease during their visit to our office are less likely to skip routine check-ups, decreasing their risk of damaging dental conditions. To learn more about our team, and to make your appointment with our dentist in Honolulu , Hawaii, call our office at 808-946-0713 today!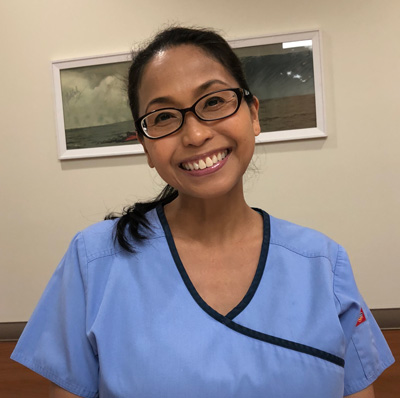 Ellen – Dental Hygienist
Ellen is a local gal, born and raised in Honolulu, Hawaii. Ellen graduated from
University of Hawaii at Manoa
with her bachelor's in dental hygiene in 1997. She has been working in the dental field for over 25 years, and for twenty of those years she has been practicing with Dr. Wardwell. Ellen is very outgoing and enjoys spending time with friends and traveling.
---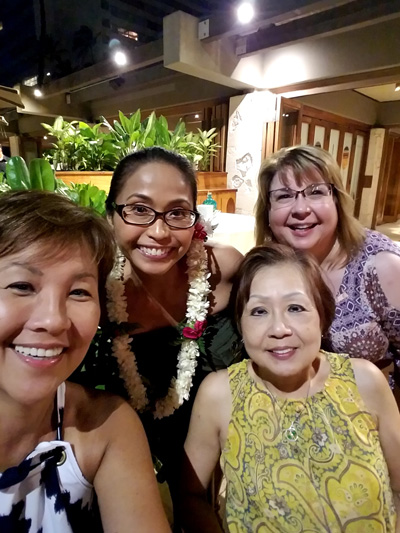 Supporting Staff
We are also excited to introduce these three ladies who solidify our team! Each of these women individually have over 20 years background working in the dental field. Man Yee works behind the scenes but has been with Dr. Wardwell for 20 years along with Ellen. She guides the doctor with the vast amount of paperwork required in running a business.Darlene, our Dental Assistant is a gentle soul who is detail-oriented, and always focused on our patients' treatment needs.Lesa, the receptionist, is hospitable and has a strong grasp of dental insurance billing. She is always eager to speak with you when you call.